First choice for many large content owners. Building long term relationships on trust & transparency allowing us to manage their entire catalogs across airlines.
Shemaroo Contentino is a leading Indian content In-flight Entertainment Company that provides a large repertoire of Bollywood Movies, TV Shows, Music Videos and host of self produced Short content appealing to global audience for IFE across a number of airlines globally. Our content features as part of the In-flight Entertainment offerings across all major Airlines globally.
Shemaroo Contentino is part of Shemaroo Entertainment Ltd, one of the most respected media houses in India. Today, Shemaroo is an established film entertainment content house in India, active in content acquisition, value addition to content and content distribution with a large content library titles.
Client Relationship Manager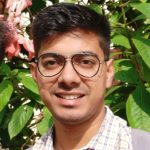 Providing the best of content. Building trust amongst Airlines globally to fulfill their content requirements. Supporting their content strategies.

Our open, flexible and scalable solutions meet our customers where they are today and where the world is going tomorrow.

Strong Relationships with CSPs like Spafax, West Entertainment, Anuvu, Inflight Dublin, Stellar. 18+ Csp's globally. Most preferred partner for planning for their Airlines (Traditional and New Systems)
✔ Latest titles from the house of Shemaroo

✔ Indian Regional & International content

✔ Stay updated with IFE news

✔ Branded promotions and offers

✔ Event updates and trade opportunities
All rights reserved ©2022